Do Forex traders have the option of working part-time? The simple answer is yes. Part-timers can more easily take advantage of currency market movements because the market is open 24 hours a day and they are not constrained in any way. As a result, part-time traders have been able to enjoy the benefits of trading without putting all of their time into it. In addition, MetaTrader 5 has an extensive set of trading tools and indicators that make it convenient to trade even when you have other commitments.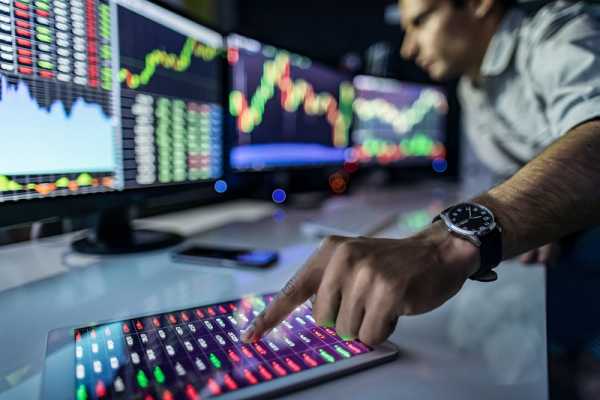 What are the advantages of short-term trading?
Short-term trading has a number of advantages, including the efficiency of each trade. To put it another way, there is less risk of over-trading or under-trading as a result. Money that should be used for trading FX ends up sitting in an account because of under-trading.
If you're a full-time trader, you're more likely to become overwhelmed by the amount of information you're presented with. Part-time traders, on the other hand, tend to have a more basic view of the market and less exposure to risk. Because of the short time commitment, more time is freed up for socializing.
How to Improve Part-Time Traders' Workflow?
Every trader can find a strategy that works well for them in the market. You can, however, use the "Simple DNC Breakout" technique to maximize you amount of time you have. This strategy's tools are simple enough that even those with no prior trading expertise can operate them.
What if a trader isn't keeping an eye on the market, how can they find a decent deal? Placing orders at specific price points is the answer to this problem. When the market settles in at these prices, the trader will know it's time to enter the market. Automatic trade entry and exit will subsequently be handled by this resting order.
DNC Breakout Strategy
the Donchian Channel (DNC) indicator, a price chart, a strong trend, and 30 minutes to identify the strategic price points are all required for this trading technique.
Once you've chosen a currency pair, you'll need to open a price chart. Check to see if there is a clear upward trend. Every candle or bar on a daily price chart represents the whole day's price movement.
The DNC indicator must then be added to the chart. Using this indicator, you may figure out how many times the lowest and highest prices have been offered. If you want to display the highest and lowest prices on the chart, you need to set the indicator's value to 8.
Takeaway
Think again if you think trading isn't for you because of your hectic schedule. Forex trading can fit into your hectic schedule and you don't have to give up your other employment if you follow the tactics outlined in this article. A reliable trading platform, such as MetaTrader 5, will help you get the most out of your trade.